Make the Move!
With access to your funds in-branch, online or on the web app, Current Account from Connect credit union giving you all the benefits you expect, but with the personal touch of your trusted credit union.
Apply Today
Reasons to Choose Connect CU
Easy to sign up, simply login to your Online Banking account
Globally accepted Mastercard Debit Card
Use in-store, online or at ATMs, Contactless payments and Transparent Fees
Automate regular payments using Standing Orders & Direct Debits
Stay in control with our Mobile App, eStatements and eFee Advices
24/7 support for lost/stolen debit cards
Community Banking
Apply now for your Globally Accepted Debit Card 

Open your account, receive your IBAN and account details all in the same day.
We are doing walk ins at all our offices, online or you can book an appointment with a member of our current account team.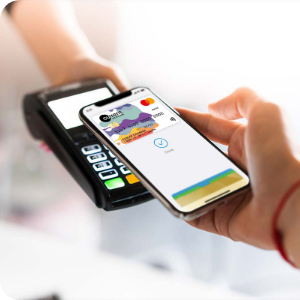 Say hello to Apple Pay, Google Pay and Fitbit Pay
You can now use Apple Pay, Google Pay and Fitbit Pay to make contactless payments wherever you see the contactless payment mark. Available now with your Current Account Debit Card from your Credit Union!
Transparent Fees and Charges
Monthly Fee
Monthly Account Maintenance Fee charged quarterly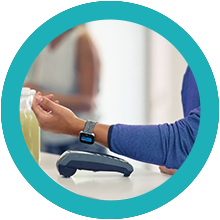 Free
Debit Card Point of Sale & Contactless transactions in Euro
Direct Debit and Standing Order processing
Electronic payments into and out of your account
Mobile and internet banking
Euro ATM withdrawals up to 5 per month (within the SEPA Zone). A charge of €0.50 per transaction applies in excess of five per month.
Quarterly eStatements
Overdraft Fees
Overdraft renewal fee: €25.00
Overdraft set up fee: €25.00
Other Fees & Charges
Cheque lodged/returned unpaid: €10.00
Cheque/direct debit returned from a/c: €10.00
Referral item fee: €5.00 per item (up to €15.00 maximum per day)
Standing Order unpaid: €10.00
Quarterly Postal Statement: €2.50